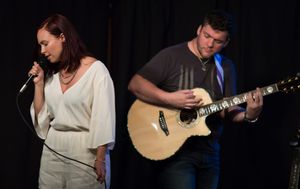 What is Patreon?
Patrons are the ones who, above all else, believe in us and our music. 
You're probably familiar with Kickstarter. If not, we've used Kickstarter to fund really big projects including two full albums, a guitar instruction program called Six Month Guitar, and even our tour van, FanVan. Patreon is similar, but for smaller projects. 
Patreon is a subscription service that allows us to release content on an ongoing basis. Twice a month, we will post a video, a piece of music, or some other really cool project we haven't thought of yet. Sometimes these projects are high quality like a fully produced song. Other times they may be relatively low quality, but they make up for it in being really special. Like, a cover of Amaretto by Morning when we are in Amarillo, Texas. Who knows? 
One thing is for sure, every release will be unique… and we hope we'll tell a good story to go with it. And, as long as we're being super honest, we don't know how long we're going to be at home for. I won't mention it, but it rhymes with snow…lid?  We've lost 40 shows and counting, and we need all the love, hugs, and financial support this world can muster so we can stay creative and not have to get "real jobs". 
Thank you, in advance, for your support. Please check out some actual clips from our Patreon page…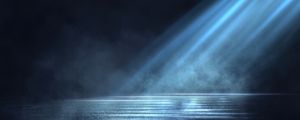 More than a Fan, a Fan-mily
Songs & Stories
Patreon 1st Post! No Hometown
Every song is a story. Stories have a way of changing... evolving. Some times a song takes a couple hours to write, but a lifetime to evolve. 
We talk onstage about the early '80s, when in the Midwest places like Davenport, Iowa were on the verge of moving from a historic town to one that only exists in history books. Caterpillar moved their plant to Mexico. Alcoa was laying people off in droves. There were rumors of John Deere moving south of the border as well. It looked like our home town was no longer to be. Thankfully, those times passed and both John Deere and the Quad Cities are thriving.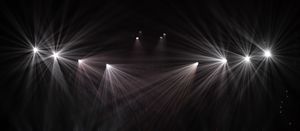 But, rarely do we talk about how this song REALLY got started. While it is about OUR hometown, the spark for the creation of the song came from something else.  
Our van needed some work done on the other side of town. Danika had a show to perform, so I drove FanVan down to the shop and took a bus back home. I overheard a very interesting conversation and decided to take some notes. I actually found a copy of the email I sent to Steven Dorian, the co-writer of this tune.   
We hope you enjoy the song. The words are are below. And, yes, you are correct... there's no cotton in Iowa. But, I loved that the man I spoke with had that name. And, it rolls off the tongue better than cars and corn.  
Thank you all,  
Danika & the Jeb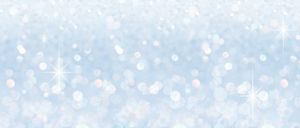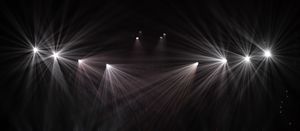 Thank you Patrons
Maurice Adair  
Lora Adams 
Terry Aden  
Dr. Sue Alborn-Yilek  
Craig & Lynne Allen  
Lynne Allen  
Natalie Anderson  
R.K. Anderson  
Rebecca Anderson  
Kenny Angel  
Mark C. Armstrong  
George Auerbach
Maarten B 
Lee B
Susie B  
Lael Bagnall
Bob Baker   
Harriet Baker  
Karrie Balbach   
Jamie Banas
Mark Bannan  
Joey & Rachel Banua  
Cynthia Ann Barasz  
Brendon Barnhart  
Tim & Steph Bauer 
Steve Baumann
Scott Baxendell    
John Lin Benedict  
Frank Black  
Dietmar Bloech  
John Blow  
Eldon Bowers  
Don & Sue Boyce
Kirk Boyd   
Linda Bradbeer
Denice Bradbury  
Lois Brass  
Rhiannon Brenna  
Vivian Jones Brock  
Bonnie Brogan 
Robert Buckner  
Jack Busch 
Corinna Byer  
David Cadiz  
Michael Campbell  
Sam Carling   
Jack Chase
Jeff and Christine Chilton   
Robin Cox
Marni Coffey  
Julie Crouse  
Nicole Cruz  
Tami Culver
Betsy D
Sonia D
Julia Davey   
Jessica Davis   
Jan Dietz  
Anna Dolezal  
Kellie Donofrio
Debora Ebb  
Erin Ebnet  
Jim Edwards  
Ranke Ela  
Frances Emerson  
Henry Eicher 
Blynn Estes  
Jann M Fairbanks  
Mike Fenneman  
Amy Friedman  
Judith K. Fulton  
Kirk Gaudi  
Nat Geissel  
Lisa Gernant   
Andy Getch  
Brandon & Jackie Gibbons 
Dennis Gibbs
Lani Glass 
Danielle Gleason-King 
Brion Gluck  
Chris Goddard  
Chuck Goodine  
Beckie Grosvenor  
Chuck Grosvenor
Amy Groves   
Amy Guldner  
Jeff Hackbarth  
Brian Hagene  
Jon Hall  
James Halsch
Summer Hammond   
Elliott Hamilton
Martin Hans
Ben Hanshaw
Greg & Julie Hanshaw   
Jaime Hargens  
Steve Haroldson  
Kimberly Harper  
Gale Hart
Joe and Jeanne Hartman   
Mike Haslow
Jason Hazinski  
Rick Held  
Andreas Hiltl  
Wally Hirth  
Jessica Holmes
Emily Holmes
Seth Holmes family 
Tim Holmes family 
Ethan Holmes  
Heidi Holmes  
Jill Holmes  
Marilyn Holmes  
Kathy Hoskins 
Richard Hotaling  
JR Howell  
Jennifer Huffman  
Pat Hunt
Jeff Ingersoll and Sandra P   
John Jaeger  
Mark Jay  
Kent Johnson  
Don Joslyn  
Ann Juenger  
Kim Julen  
Al Kentrup  
Susan Kentrup  
Kandula Kirankumar  
Shalar Knupp  
Kent Koefler 
Gwen Koehler  
Tammy Koolbeck  
Edward Koos  
Mary Korrect  
Marian Kratzer  
Mark Kruse  
Mark Lafond  
Manfred Laner  
David Lea  
Shirlee Lendved 
Anne Lewis 
Heidi Lilienthal  
Pam Lindquist  
Terry E. Linnig  
Lynnette J. Long  
Mark D. Long  
Nathan Lott  
Michael Lucas
Jon Lucas   
Kristin MacLaughlin  
Rick Malcolmson  
Scott & Mindy Markovitz